Our Wine Cellar is a shopping experience you'll truly enjoy. We take great pride in our eclectic collection of wines. These range from nationally-recognized brands you would expect to find in a respectable, well diversified wine store, to some of the little-known jewels from small boutique vineyards that produce wines of outstanding quality and character without the high cost of the national brands.

A soft, pale, brilliant pink with bluish tints developing over time towards more orangey nuances. ...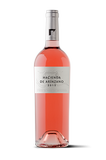 Bright onion peel color. Intense aroma of strawberry, pink grapefruit, white pepper and floral ...

A gorgeous hue of pale pink jumps out of the glass with crisp grapefruit, strawberry and white ...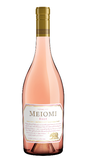 Light salmon in color with just a kiss of pink hue and delightfully dry and vibrant. Aromas of ...