Moonshine, white lightning, mountain dew, hooch, and Tennessee white whiskey are terms used to describe high-proof distilled spirits, generally produced illicitly. The word "moonshine" is believed to derive from the term "moonrakers" used for early English smugglers and the clandestine (i.e., by the light of the moon) nature of the operations of illegal Appalachian distillers who produced and distributed whskey.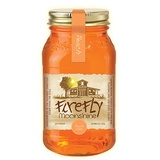 Firefly Peach Moonshine is an authentic southern spirit that delivers a fruity flavor, not too ...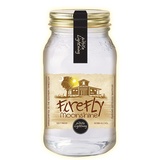 An unflavored, pure grain whiskey that can hit over 100 proof. The shot packs a punch, flavor this ...