A rosé (from French: rosé also known as rosado in Portugal and Spanish-speaking countries or rosato in Italy) is a type of wine that incorporates some of the color from the grape skins, but not enough to qualify it as a red wine. It may be the oldest known type of wine, as it is the most straightforward to make with the skin contact method. The pink color can range from a pale "onion"-skin orange to a vivid near-purple, depending on the grape varieties used and winemaking techniques.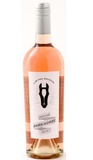 Dark Horse Rose boasts a refreshingly dry style that explodes with flavors of fresh red fruit, ...

Light steely pink color. Aromas of ripe strawberry, freeze dried cherry, mint sugar, and shortcake ...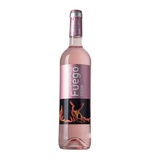 An absolutely spectacular rosé, the 2015 Garnacha De Fuego Rosé (my pick as a top ...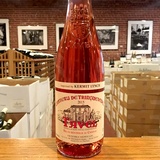 Since the domaine lies just across the river from Châteauneuf-du-Pape, it makes sense that ...