Red wine grape varietals range from Cabernet Sauvignon, Pinot Noir, Merlot and Syrah and you will find these planted around the world. From Nebbiolo, Corvina, Sangiovese and Barbera in Italy, to Garnacha, Tempranillo and Monastrell in Spain, Malbec in Argentina and Carmenere in Chile, each country has its own signature red wine grape varietals that produce distinctive, delicious red wines.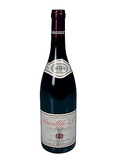 Northern style Cotes du Rhone, with beautiful fresh Syrah character. Notes of wild berries, white ...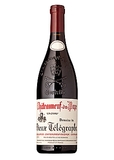 97 Points The Wine Advocate "Performing considerably better than it did prior to bottling, ...